Our History
Over 20 years in the making….
1996 - Initial Spark
Nick started working in the online industry
2004 - Creative Start
Stuart started working as a Professional Photographer
2006 - Kindling The Flames
As the potential grew to start a business, Nick registered the domain urbanhaze.com
2010 - Urban Haze Founded
Nick officially started the sole trading company, working full time as a self-employed sole trader
2012 - Joined FSB
In 2012 we joined the Federation of Small Businesses and have remained a member ever since!
2015 - Stuart's Foot In The Door
Stuart started as a contractor providing high-quality professional photography
2020 - Incorporation
The company was growing rapidly and it was time to become a limited company registered in England and Wales
2020 - VAT Registration
We soon had to register for VAT, which came in handy to let our clients claim VAT back from our invoices!
2020 - Stuart joined as Creative Director
Stuart brought so much value to the business and our clients, it made sense to bring him on board full time, so he joined as our Creative Director
2021 - Bark Award
We won the Bark 2020 Certificate of Excellence for our work during that year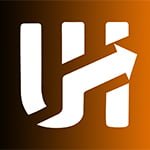 2021 - New Brand & Logo
With amazing in-house creative talent, we got a rebrand and our new logo was born
2021 - Northern Enterprise Award
We won the Most Innovative Online Marketing Agency - North West in the Northern Enterprise Awards
2022 - Bark Award
We won the Bark 2021 Certificate of Excellence for our work during that year
2023 - Improve Your Website Launched
Our community website, packed full of free advice and tips to help anyone get more out of their website
2023 - New Urban Haze Website Launched
A more modern, up-to-date website that offers an even better representation of who we are and how we can help you
2023 - UK Enterprise Awards
We won Best Premium Digital SME Consultants 2023 - England & Wales in the UK Enterprise Awards