Search Engine Optimisation
Getting found natural/organic results
Search Engine Optimisation (SEO)
Search Engine Optimisation or SEO is a term used frequently and you'll find that there's a minefield of choices out there for SEO providers.
We make ourselves stand out from the crowd by letting our clients know we've been doing SEO successfully for over 20 years and have been trained in some of the best SEO techniques by experts across the globe.
The techniques are used to help ensure when people search for terms in search engines that your website appears as high up the results as possible.  Appearing high is critical, as moving from position 3 to 2 would give you a doubling in traffic, and 2 to 1 would double that again.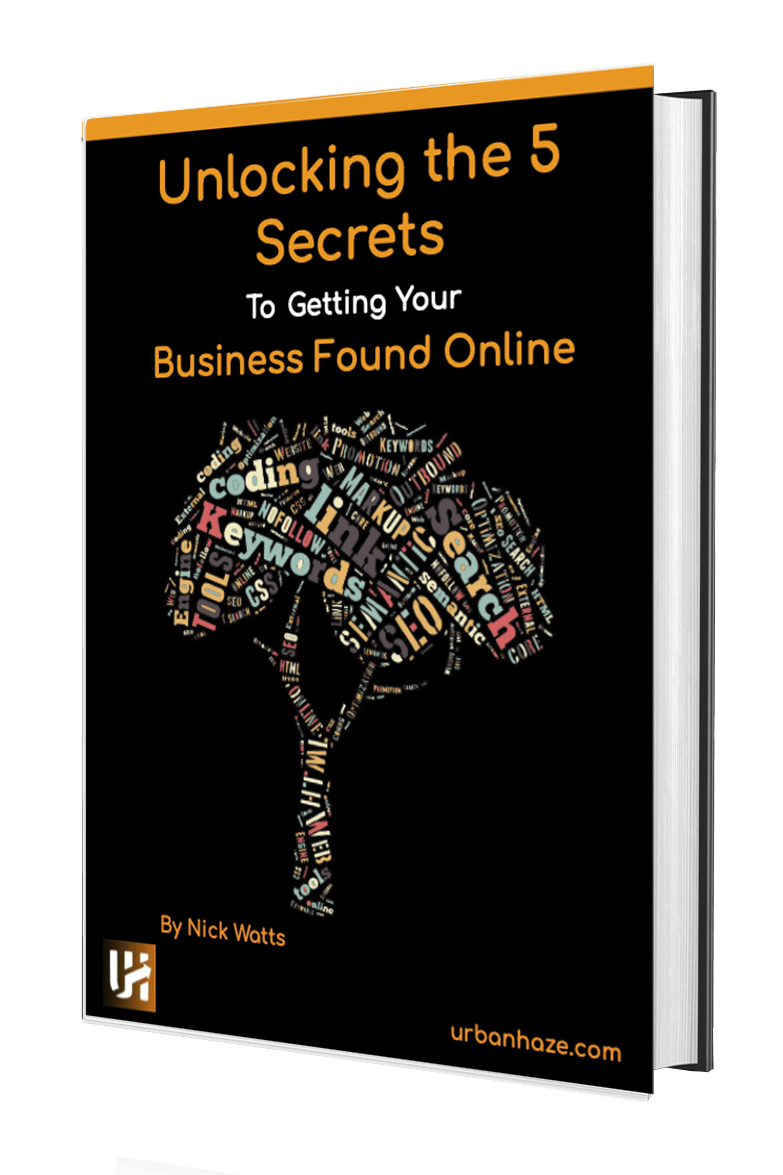 A doubling in traffic means a doubling of potential customers or leads, so work done on SEO produces ongoing and long-lasting results that benefit any business.
We'll be the first to warn people to avoid anyone guaranteeing anything with SEO, as only Google hold all the cards to determine where websites appear in their search results.  That said, we've had many years of experience working for clients small and large and learning what SEO techniques work to produce the best results.
Keyword Strategy
SEO is usually done as part of a broader keyword strategy, selecting important keywords that relate to your business, that people are likely put into search engines, with them aim being to make sure your site appears in the results one way or another
SEO Preparation
Search Engine Optimisation at its best is done with both technical and content considerations and is best done by preparing the technical aspects when the website is built.
That's why all Urban Haze sites are always built with these technical SEO foundations, allowing for easy implementation of an SEO strategy.
SEO Audits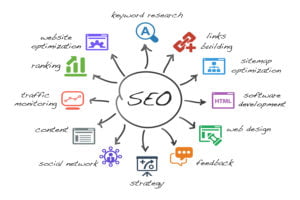 If your site wasn't built by Urban Haze, don't worry, we can still do an SEO Audit – this'll give you a report with a clear direction of what to do to improve your site's SEO.  You can take this report as-is to act on yourself, but we'd be more than happy to offer a quote to perform the recommended suggestions.
Local SEO
Some businesses want to focus on a local audience, whether that be because they have premises that they wish customers to visit or simply prefer to work locally.  We offer Local SEO strategies to help accommodate anyone with those requirements – specifically focused on gathering a local audience.
Free Quick SEO Check
If you'd like to get a feel for what we do, we offer a free SEO check service – simply choose any page on your website and any keyword you'd like to test the SEO on that page and we'll send you an automated comprehensive SEO report for that page within a few minutes.
Please keep in mind, this is just a quick demonstration, obviously, our full SEO service has much more human intervention and discussion!
Keyword Reports
We offer weekly reports which deliver important information on how well SEO techniques are working.  The reports include a list of each keyword and the position each week where the business is featured in search engine results for each keyword, as well as trend information showing changes over time and competitor positions as well as much more.
Pricing for SEO varies depending on how much or little work is needed, but an SEO audit for £299 will give you a good guide as to the amount of SEO work needed and the associated costs for that.