If you're wanting to put Public WiFi into your business, it's something that needs to be done carefully.
First and most importantly, you don't want your WiFi guests to have access to your private business systems and business data!
Secondly, you want to make sure that it's done professionally and is easy for anyone to use.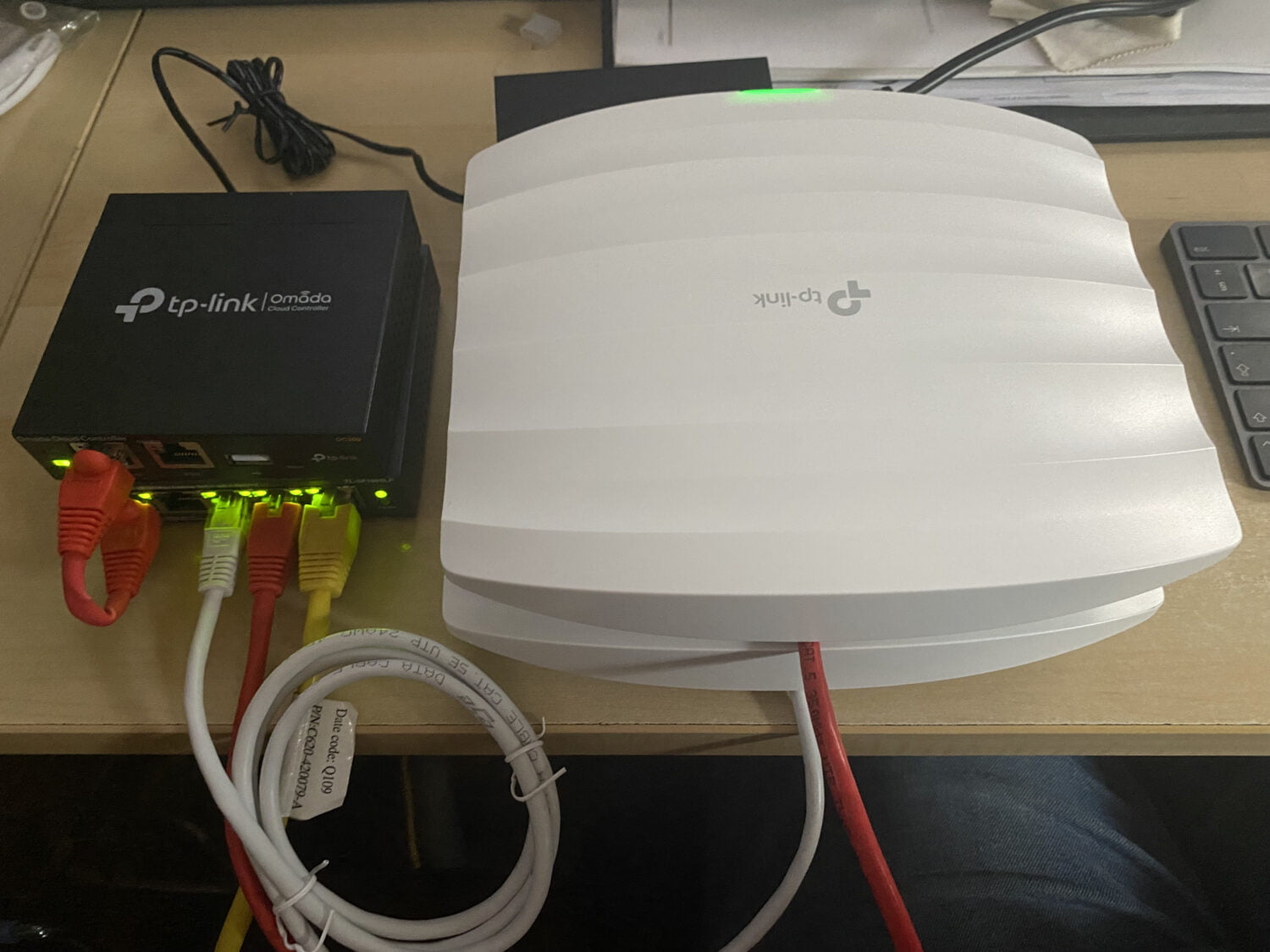 Critically it's worth considering as well as giving your customers free Public WiFi, what's in it for your own business to make it worth going through the trouble of providing it?!
One common answer to that is Facebook likes.  Allow your customers to use your Public WiFi if they like your Facebook page – then you've got the option to re-market to them and encourage them to re-return after they've visited once and enjoyed your free customer WiFi.
Fortunately, there are some great products that we use for a number of clients to provide exactly this service.
TP-Link's OC200 Omada Cloud Controller is one such product that's cost-effective and simple to install.  The whole setup pictured above provides both secure private business WiFi for staff and separate, isolated public WiFi with a Facebook login for customers with two access points, covering a massive space and allowing for additional access points to be added if needed in the future.  All neatly running off a single mains plug with just a single wire to each access point.
Omada also offers remote configuration and monitoring via an app – which you might not be bothered about!  But we can use this to look after your WiFi remotely.